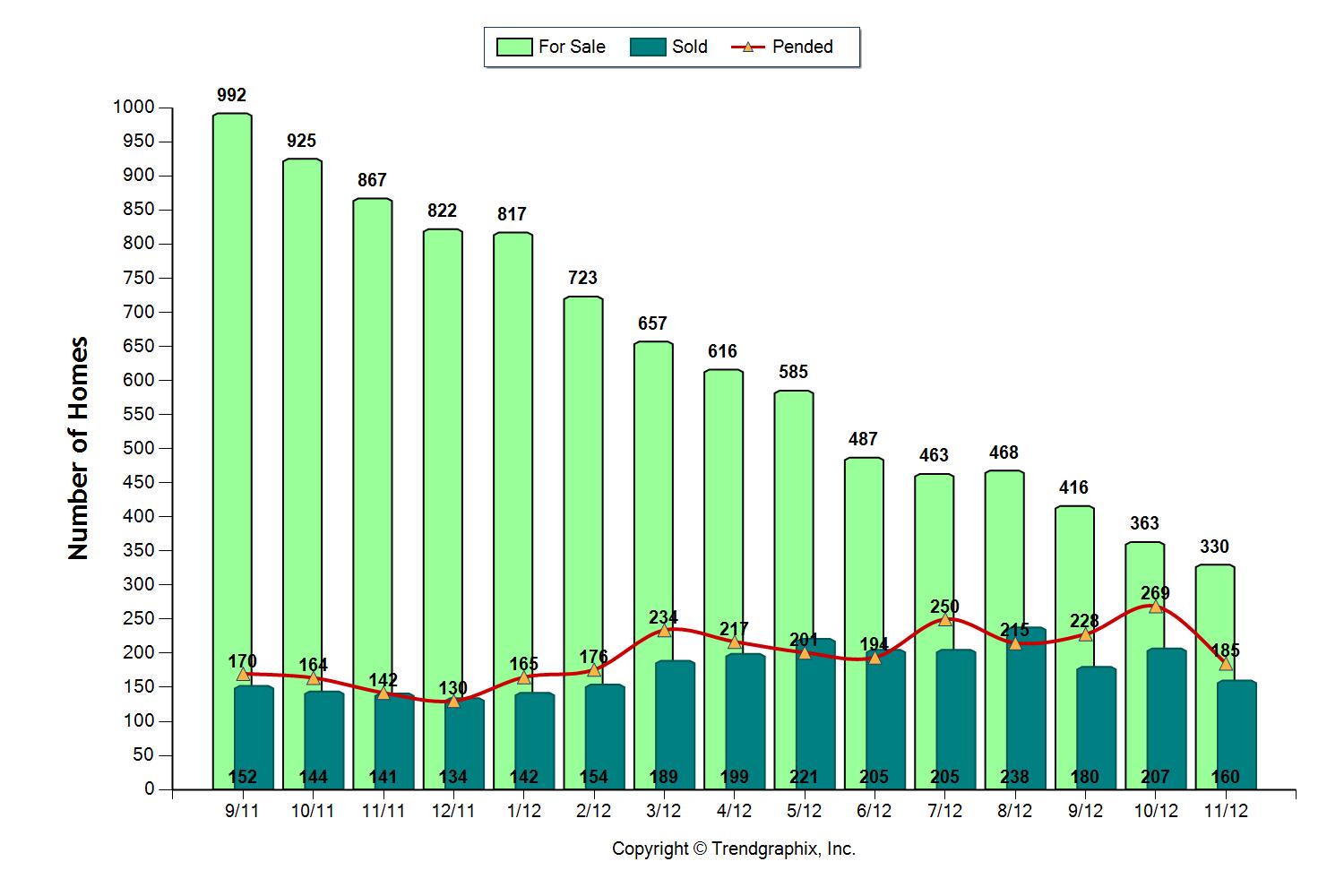 Will there be any condos available to buy on Seattle's eastside in 2013? If we look at the chart, it sure looks like the number of available condos could disappear! Right now, if no more condos were to come on the market, it would take less than 2 months to sell those currently available. We really expect condos to be on the market next year, but it's clear we'll start out with little for sale.
The number of condos for sale in Bellevue, Kirkland, Issaquah, Redmond, Sammamish and other eastside cities has been cut in half since March of this year. That's a huge drop in a short amount of time.
Not as many condos sold this past month when compared to other months of this year. However, because the number of condos for sale is so small, 56% of the condos on the market sold last month.
Median pricing has increased from last year by $20,000 to $242,000.
We do expect the number of condos for sale to stay low in 2013 as many are still hoping to recover some of the value of their condos before making a move.
Stay tuned to the first of the year, which is just around the corner. We'll do a wrapup of this year's condo sales on Seattle's eastside.
Have a great New Year!