Many homes are selling in a matter of days. So why do you need a Realtor?
In this hot Seattle Eastside real estate market, Realtors help you earn the most money for your home before it goes on the market, when an offer is negotiated, and after the offer is accepted.
Here's how Realtors help you make the most money:
Before you go on the market:
Help you prepare your home for sale- recommending only those things that will help you make more money.
Recommend good contractors who get the job done.
Accurate pricing-the key to success. Having the latest pricing information, so you get the most for your home. In other words, setting a price the day before you go on the market. In today's market, pricing from a week ago may no longer net you the most money for your home.
Stellar marketing with staging, well written descriptions, and fabulous professional photography.
Be available to agents and buyers who have questions and want answers about your home.
Here's what we do when offers come in:
Negotiate the offer(s).
With the lack of inventory, many homes attract more than one buyer at the same time. It can be a delicate balancing act to manage the different agents/buyers. We must maintain a positive and honest working relationship with all buyers so that you, the seller, don't lose anyone during the negotiation phase. The ultimate goal is to secure the best offer for you. It may be the highest price, the best closing date, the best financing and inspection timeline or any combination of these terms.
After the offer is signed:
First and foremost is making sure all the deadlines in the contract are properly met.
The contract needs to be sent to escrow, the lender and the title company.
Earnest money needs to be collected and verified.
Proper receipt of the disclosure form is needed.
Negotiating the inspection. This is a huge part of the transaction process. Buyers expect everything to be perfect and sellers know they are not seling a new home and no home is perfect. It can often be a very emotional time for both parties. Striking the right balance between these expections is important to keeping an offer together.

Working with an appraiser.

With prices going up because of the intense competition, appraisers have to scramble to justify increases in prices in a short period of time. A good Realtor will know about the homes that have sold and can help navigate through this process, etc.
Following the transaction through closing, until you get your check!
Here's just a sample of issues that can come up during the time of the sale to closing:
One party dies, loses their job or gets transferred.
The buyer charges to much on their credit card, increasing their debt and no longer qualifying.
The inspection does not reach a solution satisfactory to both parties and the offer falls apart.
A question comes up on your title report, such as encroachment on your property. This must be resolved before the closing.
The square footage of your home does not match county records, creating an uphappy buyer.
Repair work required by an inspection is not performed properly.
Every home, seller, and buyer is unique. Therefore, every transaction is unique. Some transactions are very smooth and everything goes like clockwork. Much of the time these transactions go smoothly because the Realtor has anticipated any issues and has handled them efficiently to minimize any stress during the transaction. Most sellers don't think about it, but a lot of the work a Realtor does takes place before the sign goes in the yard and after an offer is signed.
Sometimes things happen that are out of anyone's control and a Realtor who is experienced and knowledgeable will be able to guide you from the beginning to the end. It really doesn't matter whether it's a hot market or a slow market. Experience is an invaluable commodity when buying or selling a home.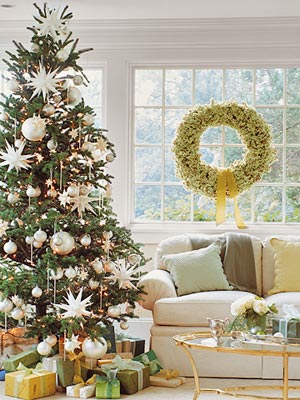 Yes, yes, yes!
You should put your Eastside-King County house on the market now and I'll tell you why:
First, here are the "market" reasons:
We have one of the lowest number of homes for sale and the highest number of sales in the last 15 years!
In October, the last month in which we have statistics, there were 1,821 homes for sale, which was 45% less than October, 2011! There were 67% fewer homes for sale than in 2008!
October had the most Eastside pending sales (1,202) of any October in the last 15 years! The average number of October sales for the has been 867 home sales, which means this October was 39% higher than the 15 year average!
With these high sales numbers, buyer demand is unusually strong for this time of year.
Emotional/personal reasons:
There are a lot of buyers out there who are jumping on homes to buy the minute they hit the market. We know because that just happened for one of our sellers. The home was gone in a matter of hours.
Because most people don't think it's a good time to put your home on the market, it's exactly the right time to do it. Most sellers will wait until after the first of the year, but there's less competition during the holidays.
Buyers are worried they won't find a good home if they wait too long. Buyers are out there and making offers to buy homes.
Homes are warm and inviting during the holidays. This is the time of year when people feel like "nesting" at home. A cozy home only supports the feeling. The holidays bring rise to all kinds of homey feelings.
Many homes can actually show better during the holidays. Homes are nicely decorated, making the home feel more warm, colorful, and personal.
If you're planning to sell your home in the next 6 months, rethink your plan and consider going on the market during the holidays. Happy Holidays! (And it that doesn't work, then get on the market early in the year!)
Make more money selling your home is my series on getting your home sold, not just getting it ready to sell, but getting it sold. These posts are a series of suggestions for things you can do to update your home before you sell it.  Updated homes sell faster and for more money than homes in need of work. Better yet, if you want to do some of these things while you're still enjoying your home, go for it.
You may not do everything, but if you read all the posts, you'll have a good idea of what home updates will get you more money. You can decide how best to spend your money and what works for your budget.  Read Parts 1-4, planting some "green," when to set the sales price, yard clean up, and dressing up a front door and the rest of the series (coming soon), to pick what your home needs to get it "dressed up" to sell in the competitive Seattle real estate market.
Spending some money updating your home will help you make more money selling your home.  In the Seattle real estate market, particularly on the eastside, most buyers are looking for homes updated and ready to go. There's a very small pool of buyers looking to fix up a home on Seattle's eastside.
Today's topic:  moldings and doors. Clean, fresh white moldings and doors.  Some homes will have a theme and look better with wood doors and moldings, but many homes will look great with white woodwork.  If you're starting from scratch, you can pick from many different door styles.  In today's home market, doors can be anywhere from two to 6 panel, with the two panel doors growing in popularity.
Before you pick the style of door, think about the type of neighborhood where your home is located. If it's an upscale, high-end neighborhood, buyers will expect top quality.  You'll throw your money out if you go with inexpensive finishes.  If the home is situated in a starter neighborhood, then go with hollow core doors, so you'll save money.  Solid doors are far more expensive.   Pick something simple that matches your decor.  Be practical and spend the least amount of money, while getting something that looks good and is the quality to fit your neighborhood and style of your home.
Moldings:  Does your home have those skinny, outdated flat moldings from the 60's or the 70's?  If so, it's time for a change.  Go with thicker baseboard moldings to dress up a room.  Moldings finish a room off, making the overall finished look richer and better. Again, keep it simple and buy pre-painted moldings, if available.
For the high-end neighborhood, maybe it's repainting existing moldings so they look fresh and clean.  Maybe it's adding more crown moldings or chair rails in different parts of the house.
Don't have the money to replace all the doors and moldings? Then paint them white, so they look fresh and clean.    Make sure to use the right painting tools and paint. If you've never painted doors and moldings, then find out how to paint them so the surfaces will be smooth.  Use a semi-gloss paint and it will help make the moldings pop.  It will also help keep the moldings clean when done.
If painting is not your thing,  it's probably better to hire someone who knows how to paint these surfaces.  Again, don't throw your time and money out by doing a poor paint job.
Whatever your budget allows, the doors and moldings should be fresh and clean when you sell your home.  If they're not, it will cost you time and money in the sale of your home.
Do you have any other ideas about making doors and moldings look good?
You're a home buyer out looking at homes. You pull in front of a home that looks kind of interesting.  You stand by the front door as your agent gets the key out of the key box to open the door.  You look around the entrance and notice dirt and scuff marks on the front door.  The brass plate is all tarnished, there are scratches by the key hole and the door mat is dirty.  It looks like there's been years of wear and tear and you haven't even been inside. 
A dirty front door and scratched hardware is not a big deal, or is it?
Buyers, what do you think?
I heard from past buyers that it raises a lot of questions. Mostly, the buyer is wondering how well the home has been maintained if something so obvious sticks out when you first walk up.    Will this buyer be taking a closer look at the house?  Will the buyer start wondering if there might be maintenance issues.  Possibly.
A nice front door and shiny hardware make a big difference. It keeps the level of positive energy and interest up.  It's like seeing a blind date for the first time, you want that person to look good from the "get go,"  not with messy hair or dirty clothing.
So home sellers, stand out in front of your home by the front door, just as a buyer would.  Look at what the buyer would be looking at when standing at the front of your home.

Is your front door dirty?
Is it in need of paint?
Is the hardware gleaming and fresh or is it scratched?
Are the railings in good shape?
Are the steps neat and clean?
Do you have flowers providing color by the front door?
Is the doormat, fresh and clean?
Do the house numbers look clean and stand out?
None of the fixes for the above should cost a lot of money.  It can actually cost you more money if these items are not in good condition. Here are some more suggestions for creating that great curb appeal.
So before you sell your home, think of it like getting ready for a date or going to a party hoping to meet someone.  In this case, your home is meeting a potential buyer.  The buyer has a lot of options to choose from, like you might at a party.  Help the buyer to choose your home by getting it ready for the party, oops, I mean to sell.
Selling your home?  Wait until the last minute to set the price, and I mean the last minute.
Why would you do that?  Because real estate prices can be a moving target.  What worked a month or even a week or a day ago may not be the right price for your home.
When home sellers call me months before they plan to sell, I always give a price range rather than an exact price for their home.  I tell sellers they'll need to wait to measure the real estate market right before the home goes on the market.
Again, why should you hold off until the last minute?
Because if your home is not the best value, you'll help to sell the other homes. Or you could be leaving money on the table, even in this market.
So here's what needs to happen. Before pricing a home for sale, I look at it when it's completely ready for the market.  I look at the home as if I were a buyer.   I've also got to know the competition the very day your home goes on the market. The buyer will know the competition, and probably will have seen it, so I've got to do the same thing.  I'll visit the other homes, looking at them, too,  as if I were a buyer, and then compare them to your home.
You might be able to ask a higher price if your home shows better than the competition.  Or maybe there are more homes competing with your home, so you need to be at a better price.  The price you ask for your home when you head out of the starting gate is critical, so get the price right and wait to set your asking price just before you go for sale.
What do you think?