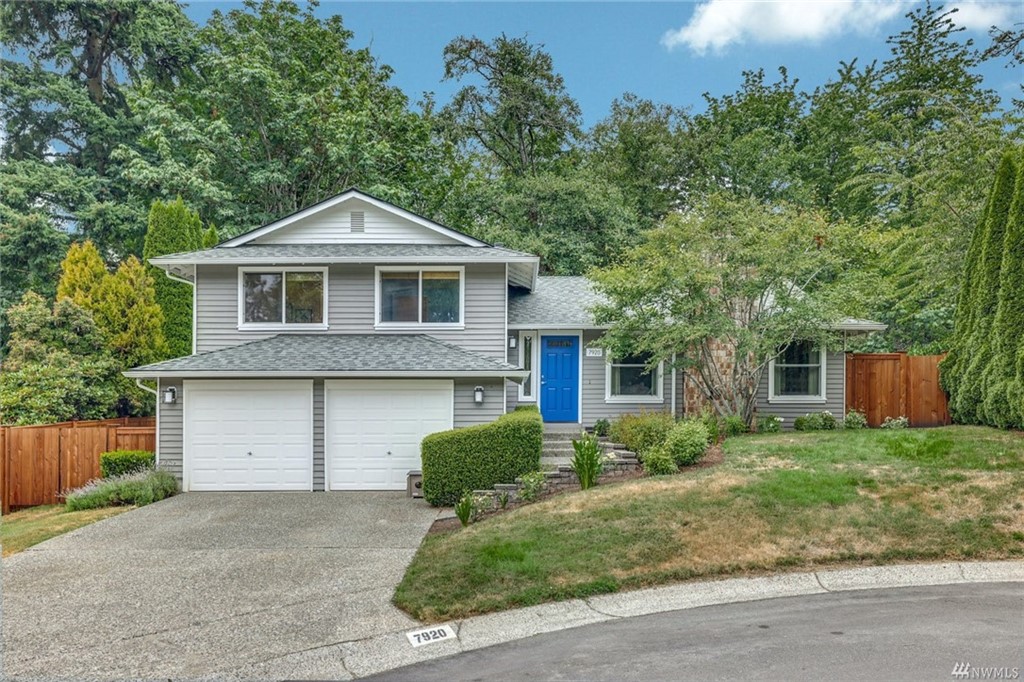 Claire & John Hatch
My husband and I felt very fortunate to have Brooks as our agent when we sold our house in Kirkland. He was cheery, professional and easy to talk with. It is very impressive how he never appears rushed or stressed. He made a stressful undertaking much less so, and sometimes even fun. He demonstrated a high level of knowledge and skill throughout the process. Early on we decided we trusted him, and then we just took his advice and didn't worry about things nearly as much as we would have. Our local market presented an unexpected challenge in the weeks leading up to listing, and it was only reasonable to lower our expectations about the closing price. However, in the end, Brooks delivered a smashing result. We received 9 offers, including an early one, and the top 2 were significantly over listing. It was as if the market problem had never occurred. Two comments about his style: I appreciated his succinctness. Getting to the point quickly helps to minimize stress and fatigue. Also, I really liked how he presents as warm and natural, without becoming inappropriately familiar for the situation. Thank you, Brooks!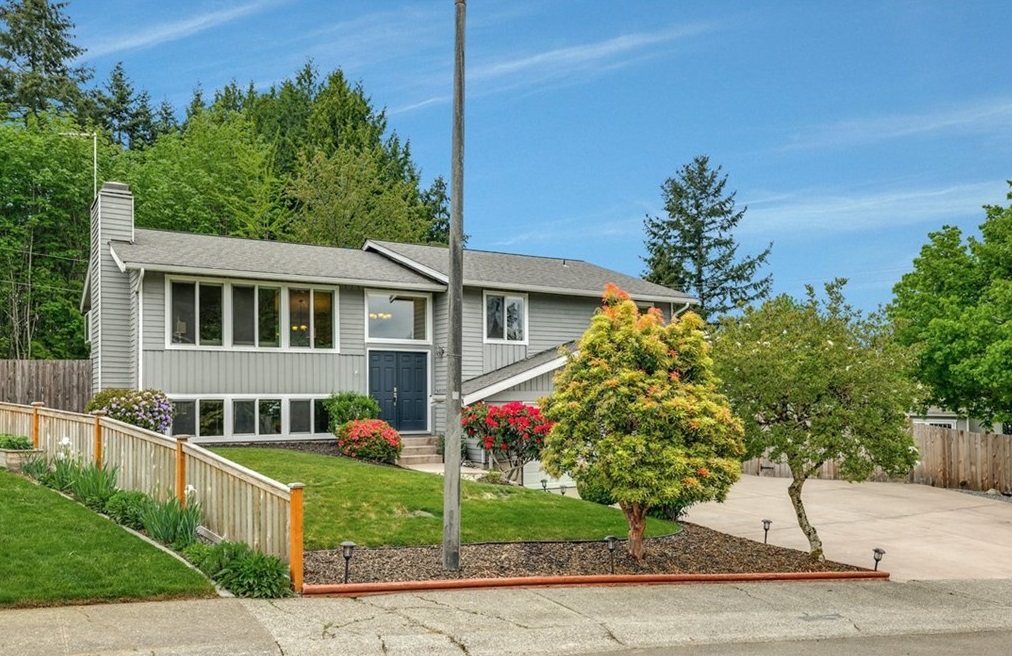 Dave & Melissa Reindl
I want to let you know Melissa and I always felt like we were in good hands through the entire process. With us moving after 21 years of being in a house we loved and being an emotional experience, you allowed us to deal with that part without having something else to worry about. Your methodical approach and attention to detail made us very glad we called on you to handle the selling of our house. The other part I personally enjoyed was your personality. As I told you, life is too short and the world is too uptight, so it was nice speaking to a real human being. All in all I would give you a 12 out of 10 for your professionalism and communication. Be prepared, there will be many more in this neighborhood calling on you. I have already been letting them know who to call if and when the time arises. Bravo!! Cheers! Feel free to use this testimony. You certainly deserve it.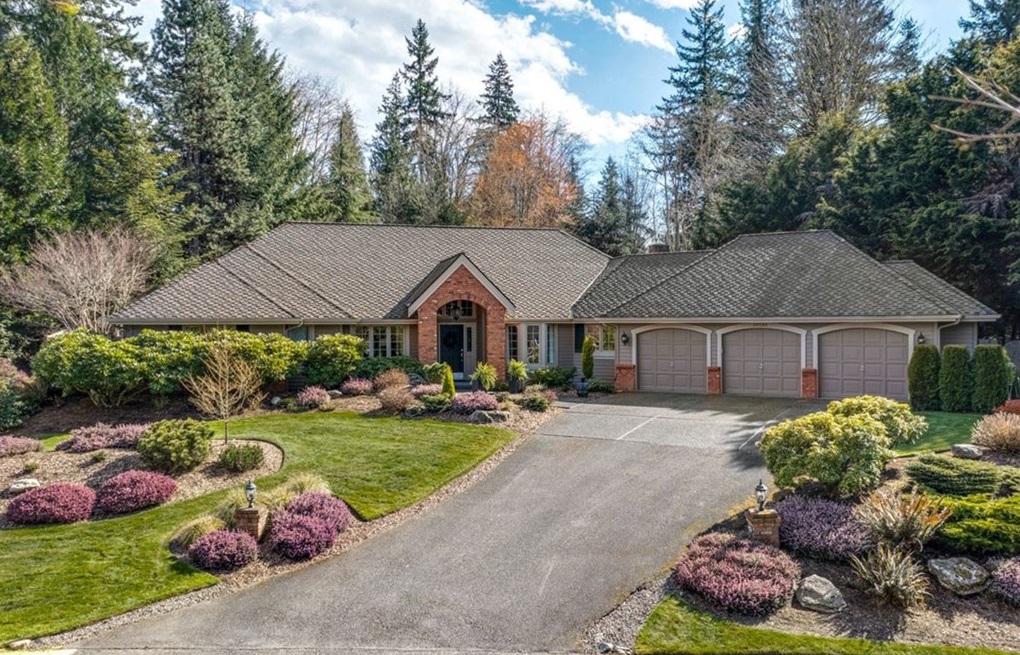 Cindy Edin
There's a reason why Brooks is recognized as one of the best brokers you have and I can think of absolutely nothing more he could possibly have done for me. Seven years ago, because of health issues with my husband, we needed to move to a rambler. The first day on the market Brooks sold our home in Redmond at a price higher than anticipated and found us a perfect home to move into at less than we anticipated. Because of his efforts, it was an amazingly smooth process on our end. We loved the new house and the neighborhood but I realized a few months ago that the beautiful yard (over half an acre) was becoming too much for my back and knees (I'm 74), and now that my husband has passed away I decided to move into a smaller home. I had Brooks focus only on the Trilogy community and he found a home that I loved, only a mile from my sister in one direction and a mile from my mother in the other. It's perfect. Well, it's nearly perfect, but since he also sold my rambler at the almost obscene price of $687 a square foot, $351,000 over asking, I can certainly afford to make minor adjustments to make it perfect. Like Brooks…perfect. Brooks also found the home for my sister in Trilogy, and my neighbor from the neighborhood I've just moved from was so impressed with Brooks that she's working with him to get her home ready to market, and he's helping her find a new home to move into as well.



Brooks is professional but charmingly charismatic. He listens, really listens to what his clients are looking for, or gives direction if they don't have a clue. He definitely knows the market and how to make a home show at its best. As you've probably guessed by now, I could go on and on singing his praises, but I think if there is one thing that's really telling about him, it's his follow through. You can count on him to do everything he says he will do, and in my case, my sister's case, and my neighbor's case, even more than we ask him to do. He's a good broker but he's also a good man. Windermere is very fortunate to have him on their staff.
Brian and Megan Szuter
Brooks helped us find a home in the Norkirk neighborhood of Kirkland, WA. He was not at all pushy, and listened to us throughout the process. He was a master at negotiation, helping us to get the house significantly below asking price, with many repairs made, without putting off the seller. He has a great deal of real estate experience and has a good eye for home prices (i.e. helping us understand which home were under/overpriced). He was always responsive to our requests to view houses; he had good availability when we needed him. He was very good at explaining the various parts of the home buying process to us. We would definitely use him again.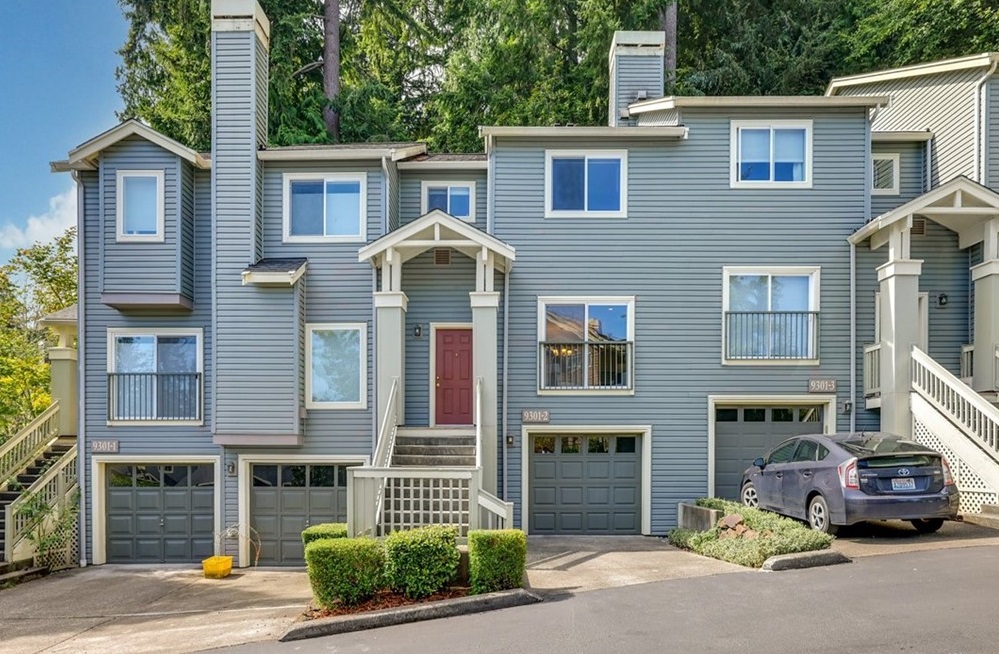 J. H.
Brooks was professional and friendly in all our communications. He guided in detail a pre-sale home renovation and answered all of my questions during the listing and sale process. He made a great deal of work happen successfully with no fuss and the final sale price far exceeded expectations.
Donna Gunn
Brooks did a fantastic job walking us through and holding our hands in selling our first home. He handled a lot of things that needed to be done to get the home on the market. It had been a rental home for about 15 years, so there was lots to do. It was especially helpful since we live out of state to have someone we could trust to handle so many things and line up repair people. He handled all the staging and the photos. When we saw them we were tempted to move back! He also did a great job working with us and the buyer to get things done in a timely manner and I think everyone walked away happy. I would recommend Brooks to anyone looking for a realtor in the Seattle area.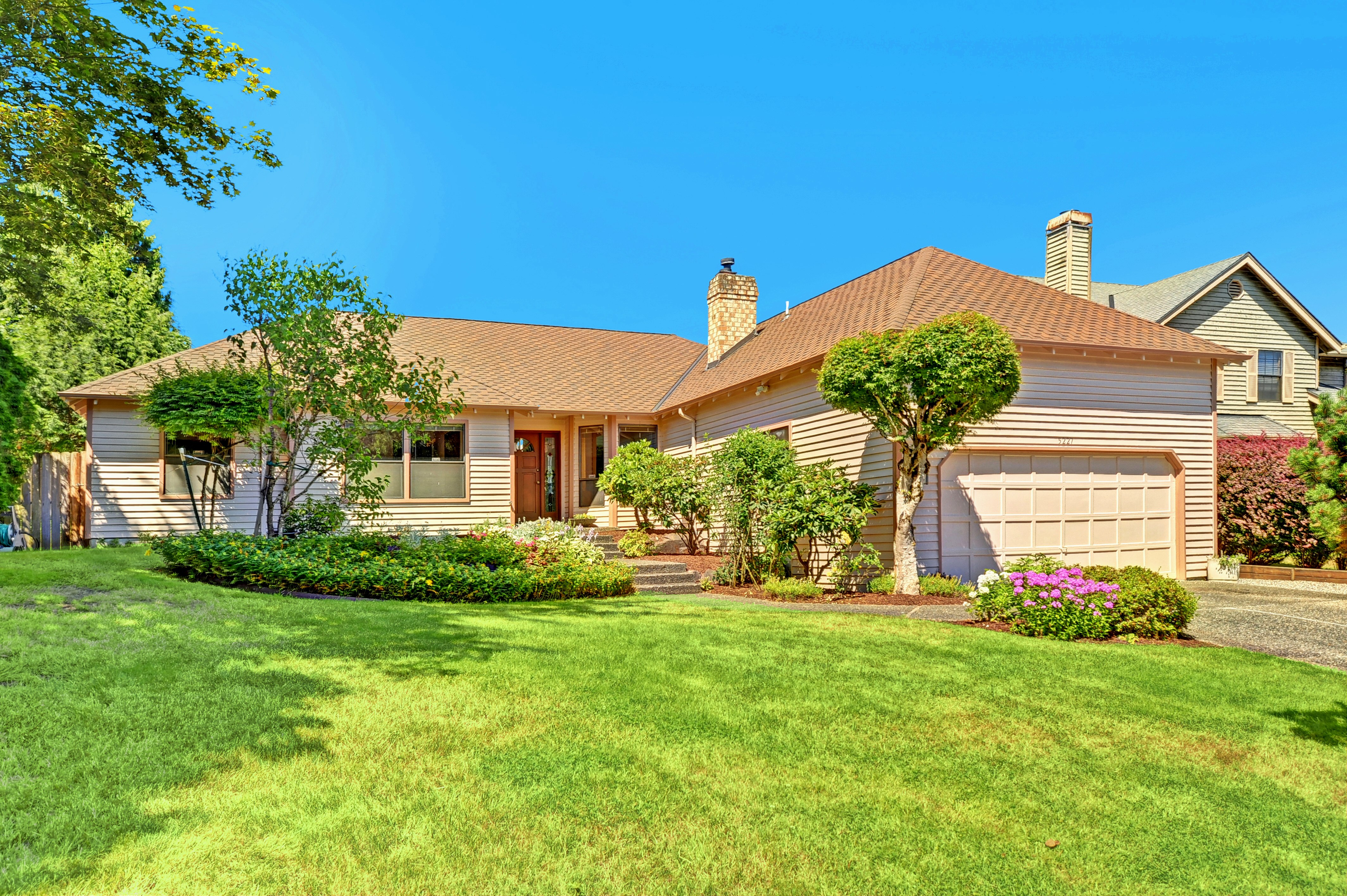 Maryam Assary
Brooks' outstanding professionalism, knowledge, timeliness, attention to the right details, resourcefulness, and expertise in real estate, as well his ever-so positive attitude, thoughtfulness, mindfulness, and kindness are the exceptional and exemplary attributes that are the foundation for building strong professional relationships, and the pillars of success for every prosperous business … needless to say, Brooks has left such a very pleasant and wonderful impression on us that he will never be forgotten professionally or individually, and we will come back to him for any real-estate needs of our own, family's, or friends'.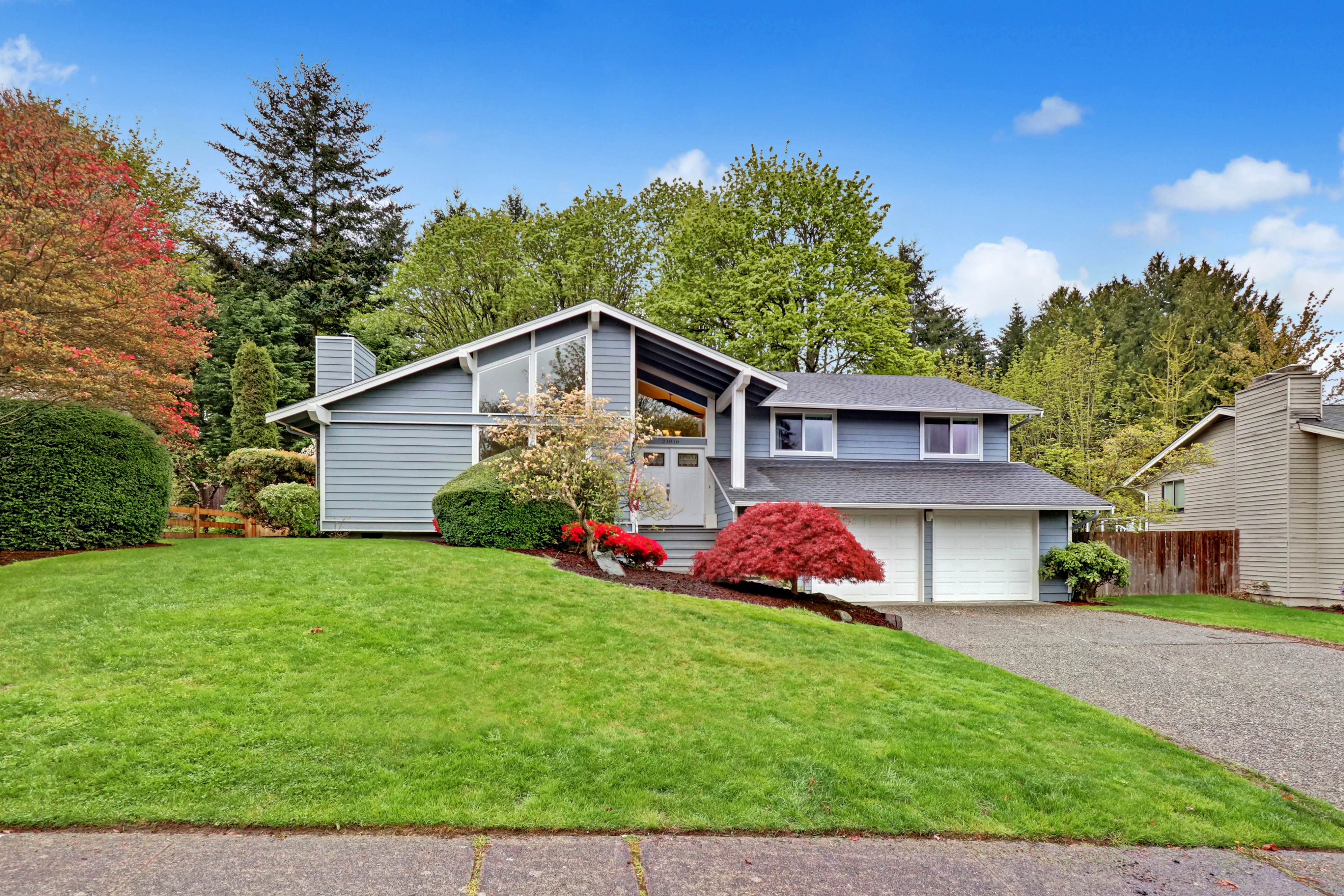 Matt Brandenburg
I cannot say enough good things about Brooks. He is far and away the best broker I have ever had the pleasure to work with. We bought and sold this particular home with Brooks, and his guidance and patience were awe-inspiring. I would like to share with you something that Brooks did that I believe other agents/brokers should add to their bag of tricks. Because of Brooks, we had multiple offers (if memory serves me right, we had 11). He spent the time to walk us through each offer and the pros and cons of each one. Once we decided on the offer we wanted to accept (which was not the highest offer, mind you), Brooks personally CALLED each broker who made an offer on our home and let them know our decision. Brooks was on the phone for over an hour talking with each agent. It was a classy move and one that I think most people wouldn't appreciate. Windermere is lucky to have Brooks!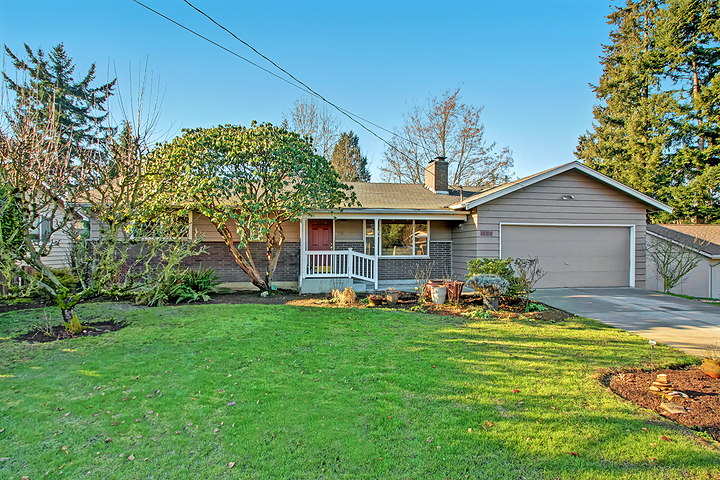 Joel & Jane Lippie
Joel and I just wanted to say a big thank you to you and your amazing team. We are grateful for your advice, counsel, and for always making us feel as though our house was your top priority. We were so blessed to have such an excellent, professional realtor by our side. We will gladly recommend your services to others if they decide to sell their homes.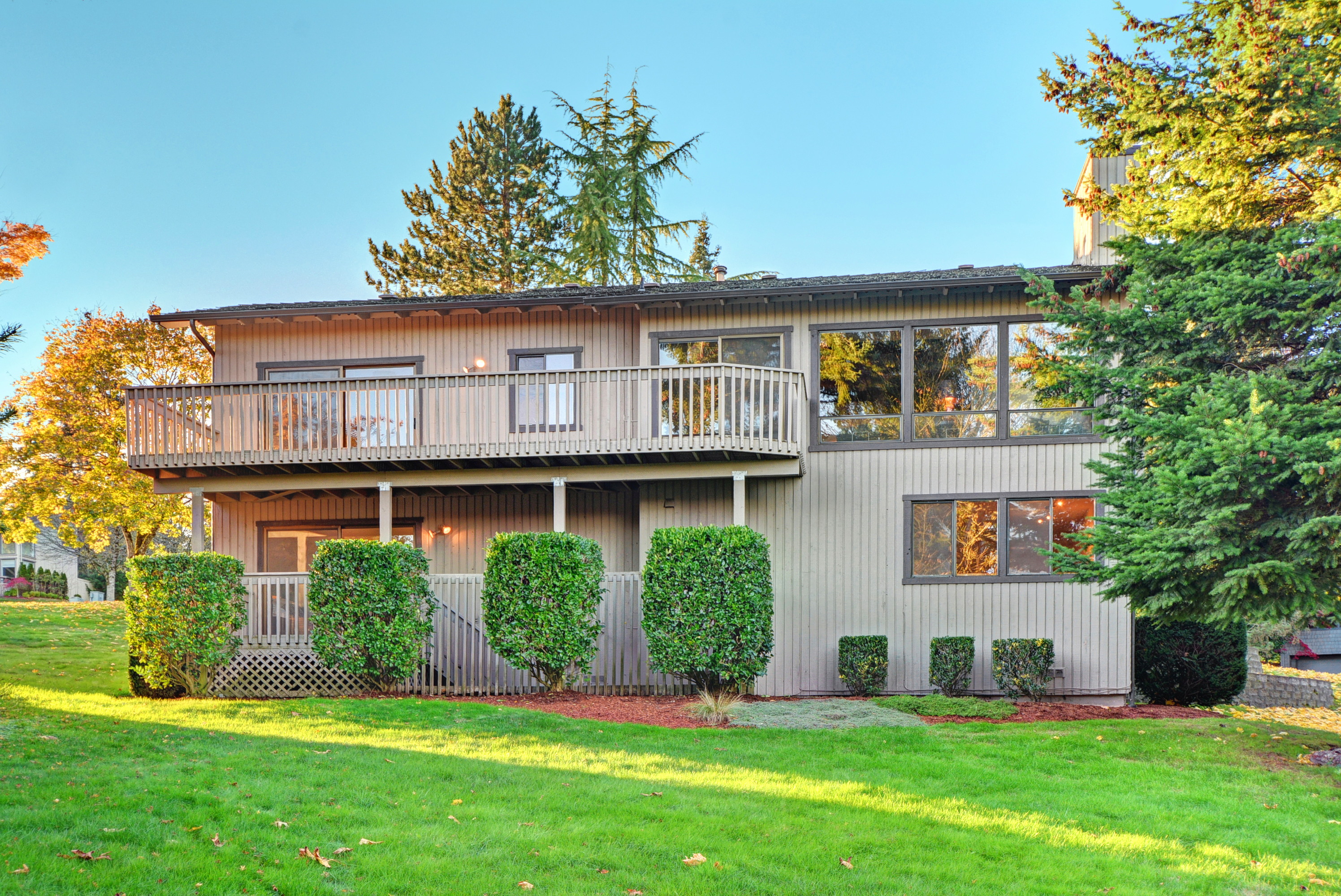 Morgan and Michael Freeman
As a woman, I usually prefer working with women. However, Brooks won me over from day one. During meetings including my husband, Brooks addressed both of us instead of just my husband! This is huge to me. As a hairdresser of 30 years and literally having thousands of women sitting in my chair (many realtors themselves) I can tell you beyond a shadow of doubt, 'Don't underestimate the woman, she is the Decider'. Any problems that were pointed out during the inspection Brooks made arrangements with contractors to get the work done. Perfect advice!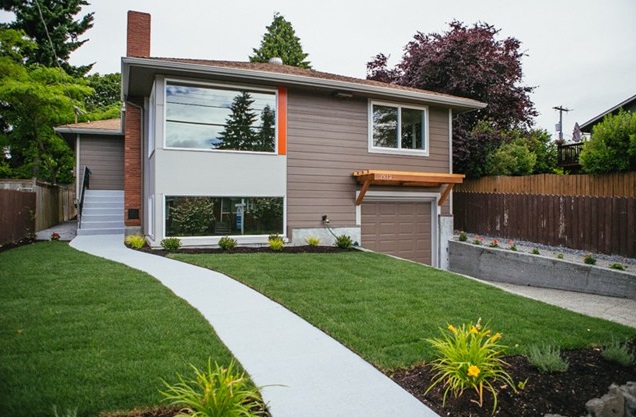 Jodi Myers
I can't thank you enough for all of your hard work and dedication during my home search. You are incredibly patient and dedicated to your clients, and so knowledgeable.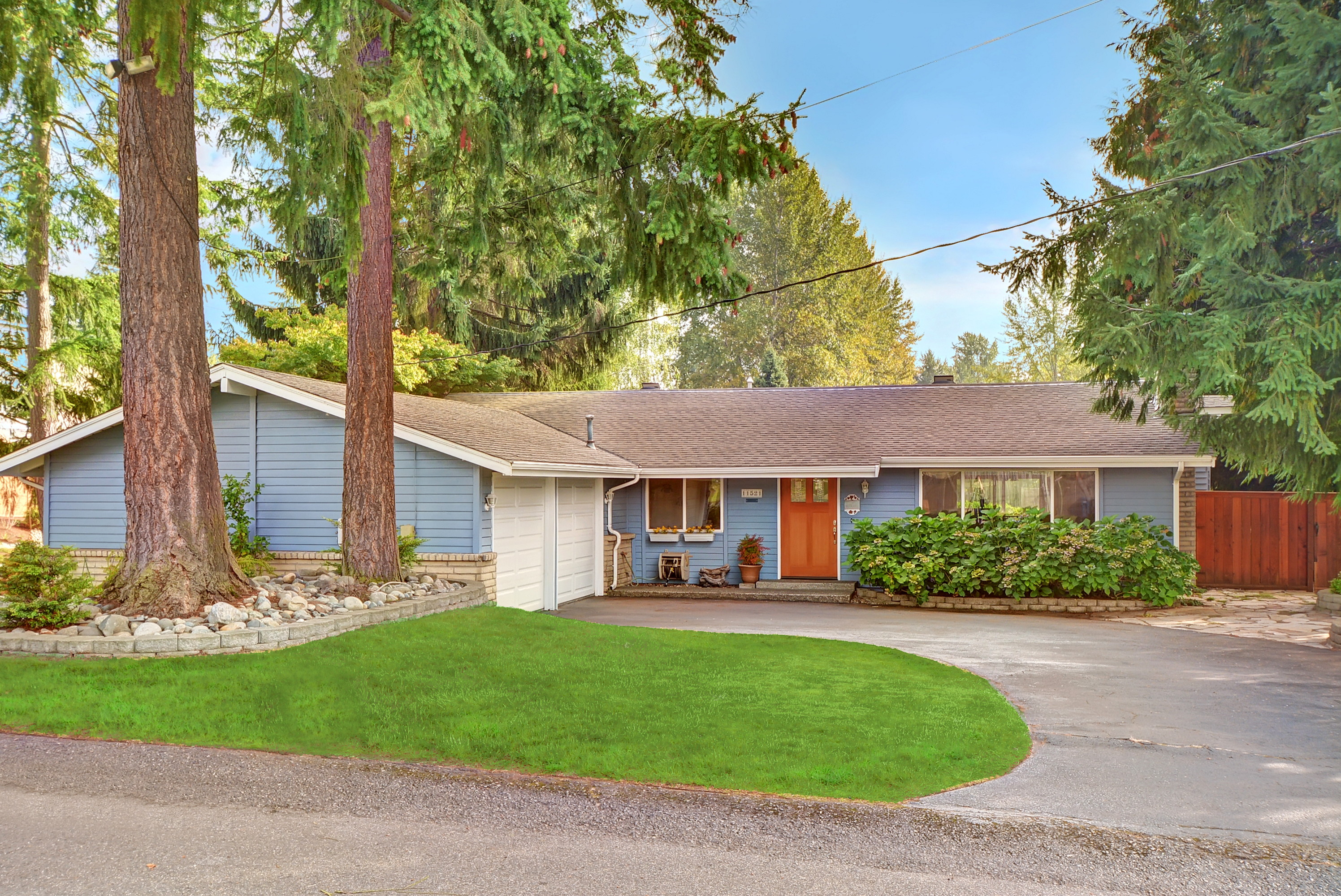 Corin and Beth Carper
It always seemed like we were Brooks' only client, although we knew he was juggling many. He always made time for us, and never rushed us in any way. He was very patient, both in our home search (often talking us OUT of the house because it wasn't right for us) and helping discuss why we should or should not do something with regards to setting up the house for sale. He didn't just tell us what to do, he explained WHY.
Kevin and Stacia Price
Brooks exceeded our expectations. He was extremely informative, accommodating and really had our best interests in mind. We also never felt pressured, which was really important to us. Brooks' honesty was what exceeded our expectations most. He gave us his opinion without being pushy and always seemed to have our best interests in mind. If something was wrong with a house, he would tell us. Alternatively, if there was something important/impressive about a house that we didn't notice, he always made sure to point it out, so we could be fully informed. What was probably most impressive was his ability to put together offers to be competitive, especially in a multi-offer situation, which was common during our house-buying time frame. He thought of ways to make our offer more competitive that we wouldn't have thought of on our own.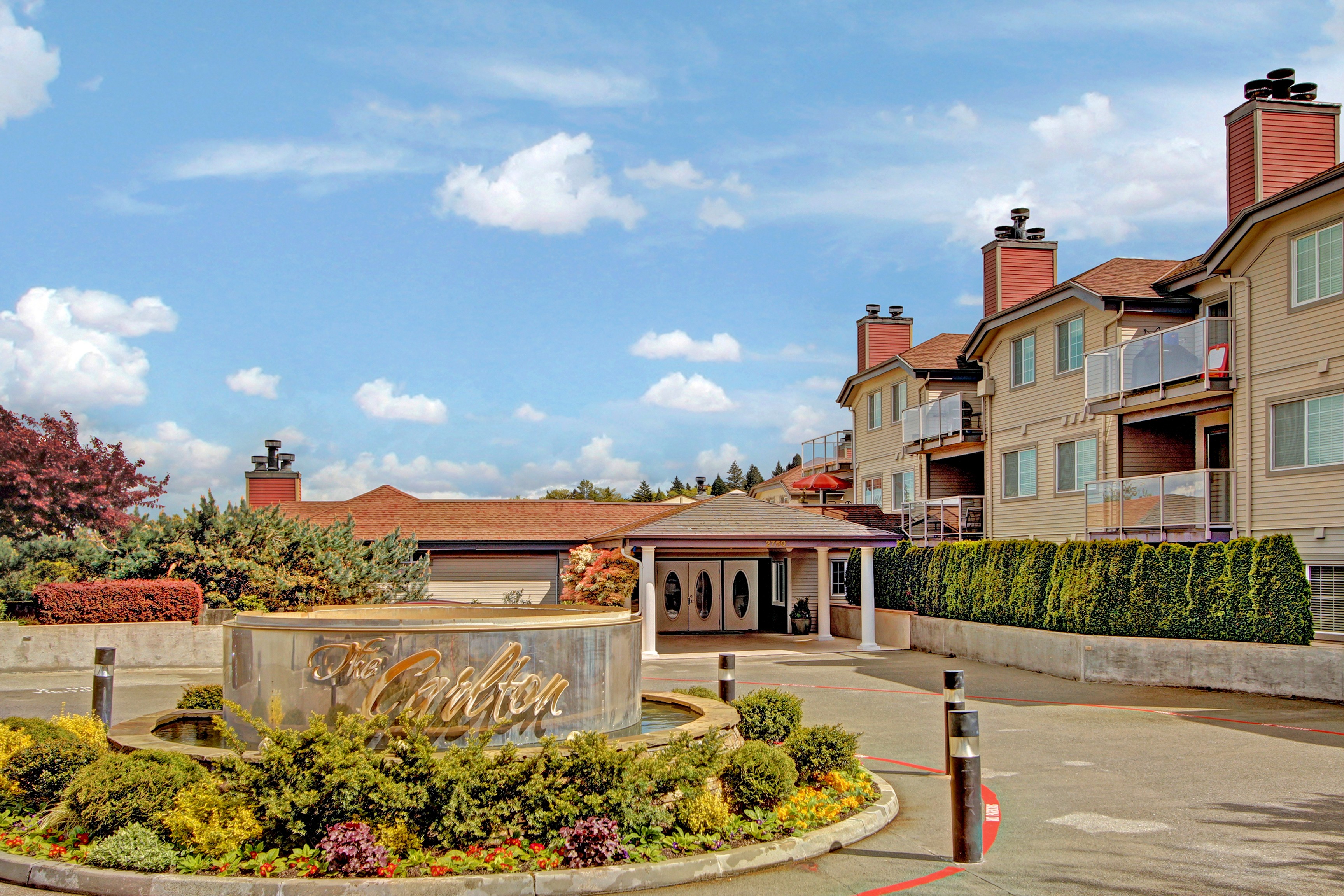 Louise Thomas
Brooks was prompt, thorough, and extremely knowledgeable about prices and my competitiveness on the market. He managed the entire sale and move by himself as I live out of state. He also sold the unit in under a week and at a sale price that was more then I had anticipated. He went beyond my expectations!
Brooks Cutter
Thanks so very much for all your help selling our condo and buying our new house. We appreciate your persistence throughout the process despite problems recording the title on the house, multiple offers on the condo that later fell apart, your helpfulness while we were reconsidering whether to sell the condo - and finally delivering not one, but two great offers, negotiating for the best price and driving the process (and pushing me) to get all the details done. You've been the best broker I've had a chance to work with and I won't hesitate to recommend you or use you again should we ever decide to sell the wonderful house we have now.
Darla Schild
Your listening skills are excellent and your ability to relate to our needs, even better. We are thrilled with the personal touch you applied to our purchase.
Jim Teague
I kept waiting for the inevitable last minute disaster, but it never came. Thank you for the smoothest purchase / sale transaction I've ever heard of. I never felt like I had to watch over your shoulder. I knew you were always on top of everything.
John Madsen
You went above and beyond the call of duty...not letting me settle for less than I wanted. You could have simply taken your commission and left it at that, but instead, you found me a much better house between the time I made my first offer and your scheduled time to present that offer.
Doug & Jane Bae
From the day we met you, it was a continuous stream of "Wow!" moments on every single action you've taken for our home sale. Initial meeting, staging, walk-thru, posting signs, listing, and numerous follow-ups were truly impressive! All those steps resulted in a full-price offer on the 2nd day! Jane and I would like to assure you that you've got an advertising company with us. Next time we move, whether locally or across the country, you will be the one we work with.
Jim and Vanessa Smith
Now more than ever it is imperative to go with a professional Realtor who will listen to your concerns and issues and then go right to work to very accurately price, market, negotiate and sell your house. Brooks was right on the money with pricing, he had a great marketing plan for us, he exceeded our expectations in negotiations and ultimately closed the deal on the sale of our house at almost the full asking price! And in today's housing market (2011) that is NOT an easy task to accomplish! We could not be happier with the entire engagement and the results and we have already decided that we will again go with Brooks when it comes time to list and sell any of our other houses.
Steve Cline, Owner, New England Homes Ltd.
I have worked with a lot of agents. You are my Realtor of choice because you are disciplined, detail-oriented, and you get results...and you actually call me back promptly!
Mark & Andrea Oliver
The successful purchase of our home was all because of you, and the unparalleled approach you take to serving your valued clients and their needs. You are certainly a valued friend and business partner of ours and we have you to thank for the timely completion of this transaction. We look forward to working with you on our next purchase or sale. Again, thank you so very much!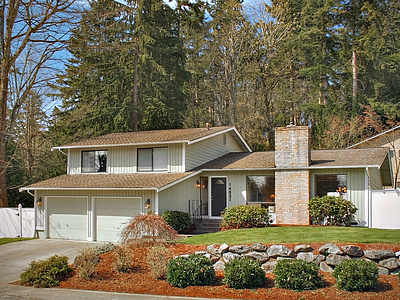 Morgan & Carrie Benson
Your help was invaluable in the sale of our home. Your patience and thoroughness made sure we were prepared for everything that occurred in the process. We went back and forth with the negotiation on our home, but you gave great advice throughout. We never had to worry about anything. You were always on call and doing whatever it took for us to close on our sale.
Doug Clarke
You made my real estate transaction easy, successful, and enjoyable. I didn't count on the enormous personal support you provided through every phase of the process, but I wouldn't have made it through without it. You went above and beyond the call of duty in listening to my needs. I look forward to working with you on my future real estate endeavors.
Peter Vaynerman
It is often difficult to find a good and honest real estate agent. Luckily I selected you to help me with my needs. You were dedicated to dealing honestly and working hard to meet all of my needs. Best of all, you were always available to answer questions and guide me through the process. I would highly recommend you to anyone looking to buy or sell a home.
Brandon Burnett
I can't thank you enough for your hard work and dedication. I am thoroughly pleased with my new home and the purchase process.
Bill and Roxane Smith
We appreciate all the guidance, suggestions, and hand holding you did for us as we sold our home. You guys are a great team and we'd refer any friends who might need to sell a home!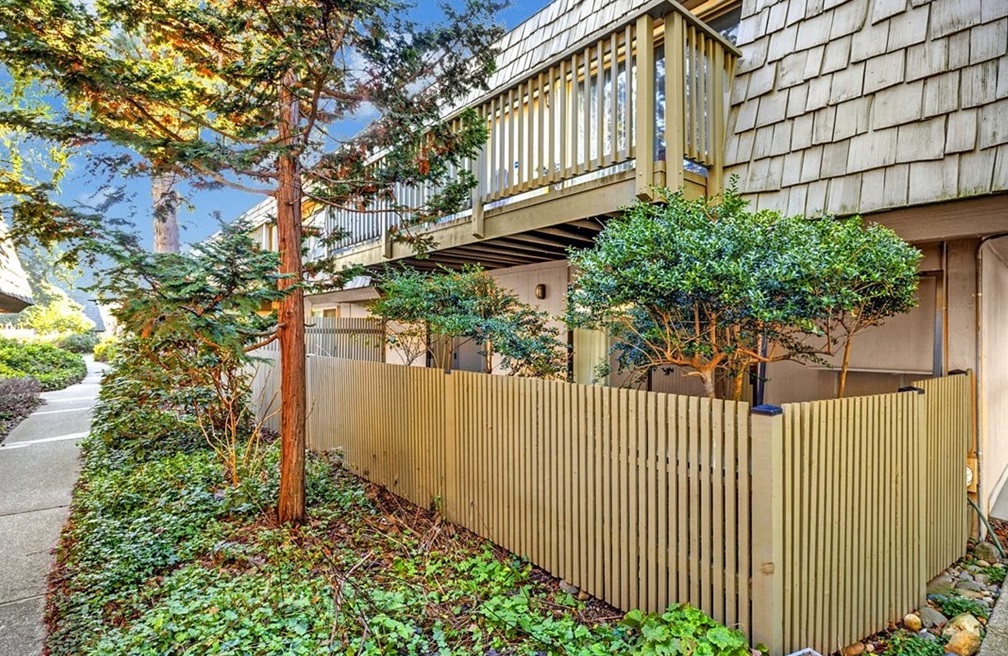 B. Renner
I had a condo in Bellevue, WA which I wanted to sell after my tenant moved out. We contacted Brooks Beaupain through a friend who recommended him to my son and I. I do live in Palm Desert, CA.

The condo sold within a very few days, with more than we were asking and Brooks did a very professional job getting everything organized and completed in record time. He is to be commended for his exceptional value your company and to us.