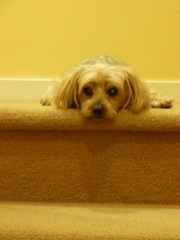 Calling all pet owners and animal lovers in King County. Pets in King County need your help. Several eastside cities, Bellevue, Kirkland, Newcastle, Redmond, and Mercer Island, are thinking of canceling the contract with King County for animal control services . Each of the above cities would be responsible for animal control issues within its city limits. If there's an animal in Kirkland needing some assistance,  Kirkland would be responsible.  The problem is none of these cities is equipped to handle our lost, stolen, and stray pets.  The infrastructure is not there.  Plus, it would bring on added costs to our local cities in a time when cutbacks are needed.
There is another organization which is far better quipped than individual cities to take care of animals, the Humane Society. The Humane Society wants this job.   They already know how to do a terrific job in placing animals in homes.  They hold animals indefinitely in an effort to find them good homes.  They don't kill dogs and cats, people's pets.
I know this first hand.  This issue is a very personal one for me.  My dog Henry was adopted from the Humane Society.   He had been picked up and kept for six weeks in the hopes that someone would adopt him. When he was found on the street, he was infested with fleas.  The Humane Society shaved his butt in an effort to get rid of the fleas.  He was the true picture of "butt ugly."  But, he was cured of his fleas, very adoptable and we got him!  If the Humane Society hadn't taken care of his fleas and kept him alive, we never would have gotten him.
Henry was a fabulous dog. We only had him for 4 1/2 years because he was about 10 when we adopted him. Unfortunately, he had a myriad of health problems, starting with failing sight and hearing. The thing that got him, though, was congestive heart failure. He had 3 1/2 great years and one year in which he gradually lost his sight and got sick because of his heart. We loved having him all of the time he was with us.  We wouldn't have traded him for anything.  He was sweet and loving, a true joy.
There are lots of other Henrys out there, so please support The Humane Society in their efforts to do a good job for the animals on the eastside. If you can help this cause for all eastside pets, please contact your City Council people.  Let them know you would like the Humane Society to take over the animal control services for the individual cities of the eastside.
Here's a copy of the letter sent to us from David Loewe, the CEO of the Humane Society:
I am writing to share some exciting news that could improve the care of homeless, lost, stray and abandoned pets in Kirkland, and I would like your support.

As you probably know, many of the cities on the Eastside are contracting with King County, located in Kent, for the sheltering of stray animals. The contracts with King County are due to expire this year.

Seattle Humane Society has been approached by concerned citizens and Eastside city officials about our interest and ability to provide sheltering services, because the county contract is so expensive.

I'm confident that Seattle Humane Society is in a strong position to help and can provide better care for the animals, lower cost to taxpayers, and better service to the public. Please support us, by letting your city officials know that we are the best agency to provide these services.

As a donor-supported charity, we've provided shelter services to animals in our community for more than 115 years. Our medical and foster care for pets is among the best in the nation, resulting in an animal shelter save rate that is among the highest in the nation at 96 percent.

The cities interested in our services – Bellevue, Redmond, Kirkland, Mercer Island and Newcastle – are in our own backyard. In truth, many animals from these cities are brought to us already.  If Seattle Humane Society receives the sheltering contract, cities will pay less for services, and there is an increased chance that a pet owner will be united with their lost companion.  If Seattle Humane Society holds the sheltering contract, and you lose your pet on the Eastside, you can find your pet on the Eastside – at our shelter in Bellevue.

As additional background, I've attached a copy here of the letter that I presented to the Bellevue City Council in their study session on Monday, March 26th.

How can you help?

As a Seattle Humane Society supporter and an animal lover, we hope you will write to your city officials and let them know that contracting with Seattle Humane Society is a "win-win" for the animals, for their owners, for the cities and for Seattle Humane Society.

Click here for a list of council members in your city. Click here to view a proposed message you can send by mail, email, or a phone call. If you would like further details on the plan, please contact me by phone at 425-649-7556 or by email atDavid@seattlehumane.org.

Thank you for making your voices heard for the animals!
Here's how you can help/ Send a letter to your City Council in support of The Humane Society.
Contact the Bellevue City Council at council@bellevuewa.gov.
Kirkland: citycouncil@kirklandwa.gov
Redmond: mayor@redmond.gov