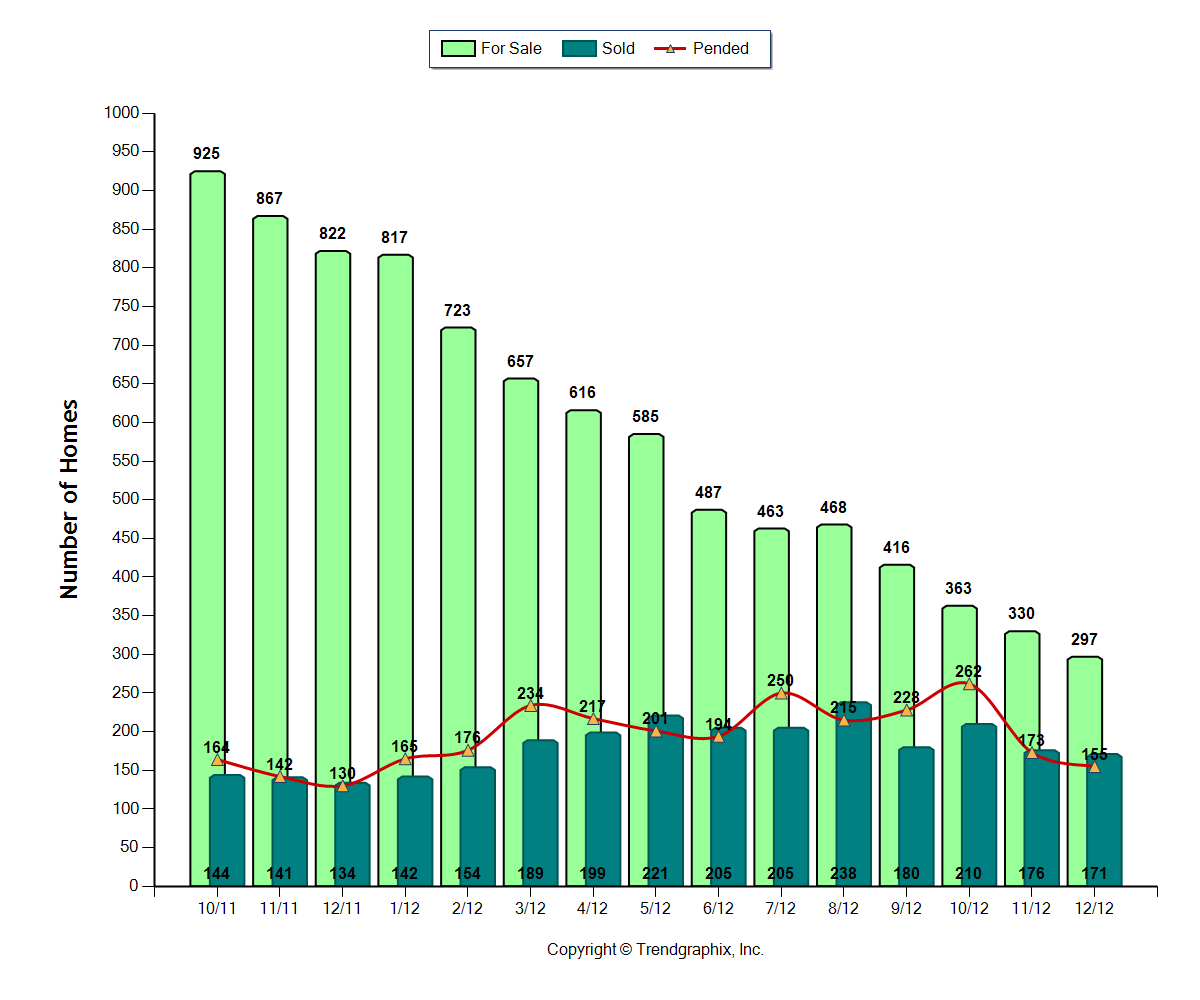 Will there be any condos available to buy on Seattle's eastside in 2013? I asked this question last month. We won't have the statistics for January until the end up the month, but there were just a few for sale, and I mean just a few, in December. There were fewer than 300 condos for sale! I expect January numbers to be pretty low, too.
Condo sales are definitely out of the slump of 2008-2011. Prices are now starting to go up more condos are selling with less on the market. In 2008, the average number of condo sales per month was 168 sales. This year, there were 205 condos that sold on average each month.
In 2012, over 2300 condos sold on Seattle's eastside. The vast majority, over 1700, were priced under $350,000. At the opposite end of the spectrum, 4 condos sold for over $3,000,000. Median price jumped 6% for the year, while the number of condos for sale plummeted by 64%! It's always better to have the number of condos for sale plummet and prices to increase. It's much better than the other way around.
The past few years Seattle's eastside real estate has not followed the yearly trends we used to experience. Traditionally, there were booming spring sales, slow summers and a slight uptick in the fall. The busiest month for condo sales last year was in October, when 260 condos sold. The smallest number of condos that sold was in December, the month with the fewest condos for sale. There was consistent sales activity each month of 2012, while the number of condos for sale dropped drastically.
So will there be any condos for sale in 2013? Stay tuned to next month's update! Given the fact there are so few condos for sale, if you plan to make a move this year, now would be the time. With the competition at an almost all time low, the chance of selling your condo increases dramatically.