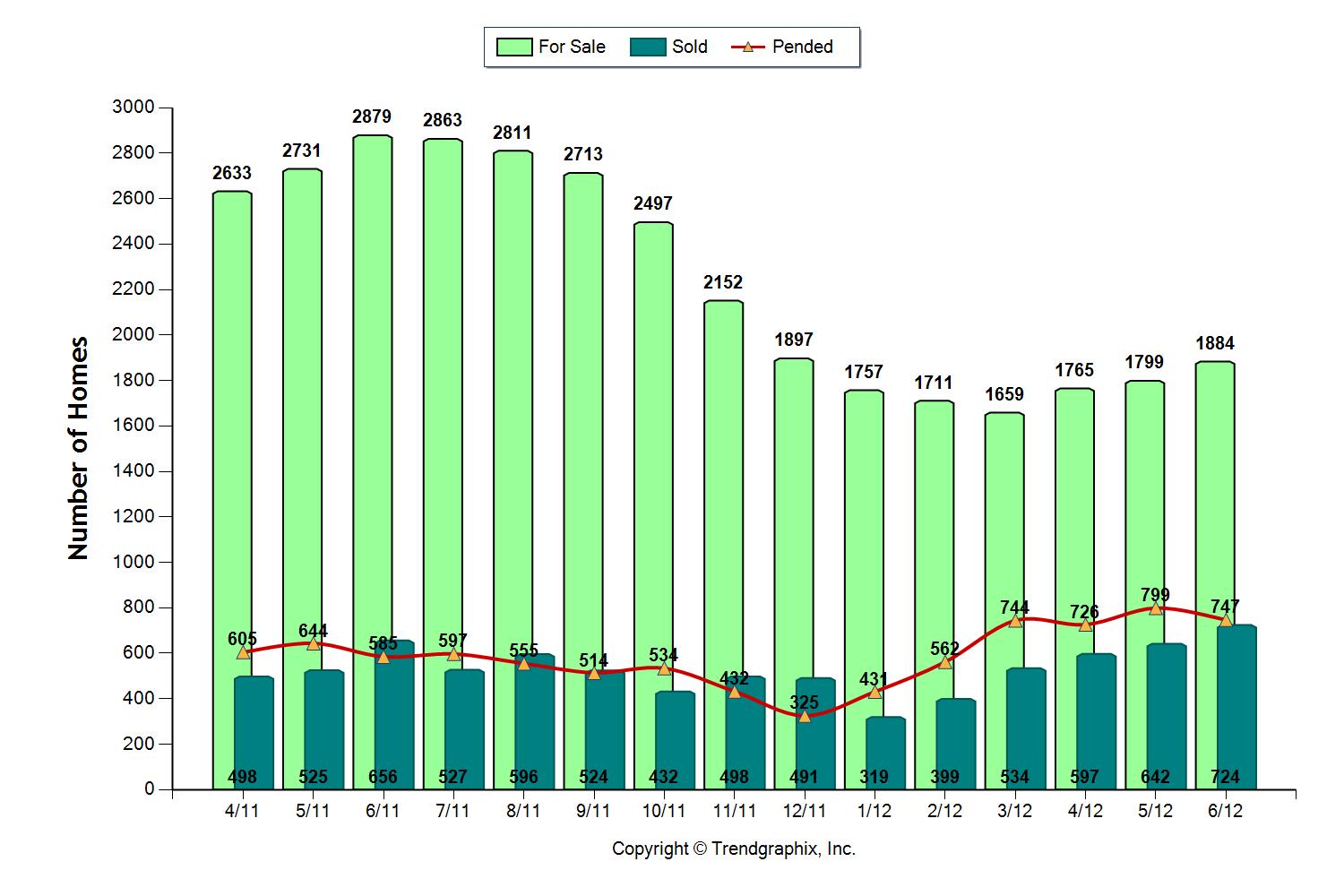 How hot was the Seattle Eastside real estate market in June? In May I mentioned the market stats over the next few months would dictate whether Seattle-eastside real estate will remain a hot seller's market. In May I asked the following questions about Seattle eastside real estate. Now I'm asking those same questions about June's real estate market.
How did the real estate market do in June?
Did the number of homes for sale increase? Yes, by 85 homes, which is not a huge increase, but an increase just the same.
Did the number of buyers decrease? Sales decreased by 52 homes, which, truthfully, is not a big decline.
Did prices continue to increase? Yes, they have continued to increase, but only slightly.
The Seattle Times stated that prices increased by 10% from June, 2011 to June, 2012. Truthfully, prices have not increased by 10% on Seattle's Eastside, which encompasses the cities of Bellevue, Redmond, Kirkland, Issaquah, Woodinville, Sammamish. If that were the case we would be heading towards a market similar to what existed before the market crash. We really aren't seeing that right now. Prices have gone up, but on the eastside it really closer to a 2% increase from last year. Remember, to get an accurate read on price increases or decreases, it's important to track the prices over the year.
With a 40% chance of getting a home sold in June, Seattle eastside home sellers had great odds of getting their home sold. The odds have dropped slightly over the last few months from March's high. But since March, the odds of selling a home on the eastside have been consistently over 40%.
How did this past June compare to June of 2011?
40% of the available homes sold this past June, 20% sold in June, 2011.
Homes sold in 70 days, which is down from 94 days in June, 2011.
Median pricing remained almost the same. Last year median pricing was at $514,000. This year, median pricing was $513,000.
Homes sold within 4% of the original asking price. Last year homes sold within 7% of the asking price.
10% more homes sold this year.
All these statistics point to the positive. Homes are selling in a shorter amount of time, with less of a price reduction and prices have stayed fairly stable when compared to June of 2011.
If you'd like more information specific to your home, don't hesitate to contact us.